Flat-rate pricing is all-inclusive.
Expect comprehensive pricing that covers all expenses such as taxes, tips, and tolls, which will be verified prior to making a reservation.
Efficient travel from the airport.
Enjoy effortless airport transportation with the benefit of one hour of free waiting time and flight monitoring.
Make your own schedule.
Experience travel according to your preferences, with the freedom to control your itinerary. You have the convenience of effortlessly canceling or modifying any ride as per your requirements.
I'M MORE THAN A CHAUFFEUR,
I'M YOUR SAFE SPACE
ON WHEELS.
The hassle-free ground transportation in Boston
Sonic D Limousine is the perfect partner for businesses operating in Boston, offering the services you need to elevate your small or medium-sized business to the next level. Impress your partners and potential clients by arranging for a professional chauffeur from Sonic D Limousine to pick them up from the airport, leaving a lasting first impression. Boston is a hub for various thriving industries, including medicine, technology, finance, and research, making it a destination of choice for many business travelers. When traveling for business, punctuality and adherence to your schedule are crucial for achieving success. As a global chauffeur and transfer service, Sonic D Limousine provides a reliable alternative to taxis in Boston and cities worldwide. Our clients trust us to ensure they arrive at their appointments on time, and with our team of experienced professional chauffeurs, we consistently deliver on that promise. Whether you're in town for a significant event like the Boston Small Business Expo or for a personal appointment, Sonic D Limousine has you covered.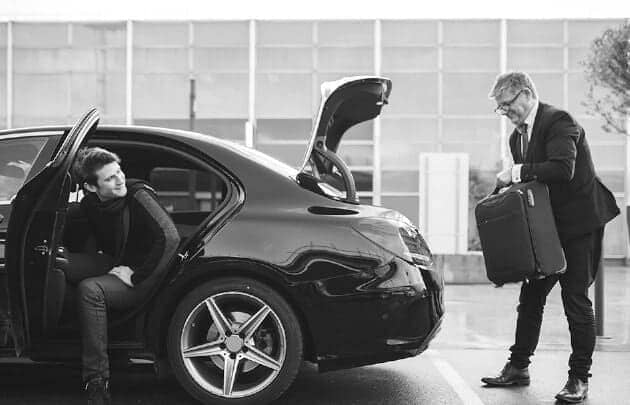 The top ground transportation in Boston for local tourism
Boston is a city that attracts a significant number of visitors each year, a fact well-known to those working in the travel industry. By partnering with Sonic D Limousine, you can offer your clients a solution to all their ground transportation needs, allowing them to focus on exploring everything the city has to offer. Boston is brimming with historical landmarks, such as the Freedom Trail and Boston Common, providing ample opportunities to delve into the past. Additionally, the city boasts numerous museums, a zoo, an aquarium, and a wide array of shopping and dining options. Exploring the city with a local chauffeur at the helm is the best way to take in all the sights. Sonic D Limousine offers convenient and affordable chauffeur services. Our chauffeurs are well-versed in the local tourism scene and fluent in English, ensuring seamless communication throughout the journey. Whether catching a game at Fenway Park, strolling through the serene Boston Public Garden, or indulging in some window shopping on Newbury Street, our chauffeurs will provide a memorable and enjoyable experience.
Boston Logan International Airport (BOS) ground transportation
Planning your airport transfer in Boston can be a stress-free experience when you choose Sonic D Limousine. Instead of worrying about transportation after you land, you can reserve your reliable airport transfer in advance. Upon arrival, your Sonic D chauffeur will be waiting for you in the designated pickup area, giving you a full hour to disembark and make your way to the ground transportation area. You'll be transported to the city in a clean and comfortable vehicle, ensuring a pleasant journey. For those departing from Boston, our chauffeurs will pick you up from your hotel and ensure you reach the airport in a timely manner. Throughout the process, you'll receive email and text updates, keeping you informed about the arrival of your chauffeur. At Sonic D Limousine, we prioritize clear communication and exceptional customer service for every guest. If you have any questions or concerns regarding your ground transportation to or from Boston Logan International Airport, our multilingual support line is available 24/7 to assist you.