Flat-rate pricing is all-inclusive.
Expect comprehensive pricing that covers all expenses such as taxes, tips, and tolls, which will be verified prior to making a reservation.
Efficient travel from the airport.
Enjoy effortless airport transportation with the benefit of one hour of free waiting time and flight monitoring.
Make your own schedule.
Experience travel according to your preferences, with the freedom to control your itinerary. You have the convenience of effortlessly canceling or modifying any ride as per your requirements.
I'M MORE THAN A CHAUFFEUR,
I'M YOUR SAFE SPACE
ON WHEELS.
Reliable airport shuttle in Austin
Set along the Colorado River, Texas' vibrant capital city, Austin, is renowned for its independent spirit and thriving business and technology scene. Home to numerous pharmaceutical, biotechnology, and Fortune 500 technology companies, including Apple Inc., eBay, IBM, and Texas Instruments, Austin is a hub of innovation. Additionally, the city's "Keep Austin Weird" movement fosters a supportive environment for locally-owned and independent businesses to flourish. Whether you're visiting for corporate purposes, exploring local establishments, or enjoying leisure activities, Sonic D Limousine is here to offer you a dependable and local chauffeur service as an alternative to traditional taxis in Austin. With our experienced chauffeurs and commitment to excellence, we'll ensure your transportation needs are met, allowing you to make the most of your time in this dynamic city.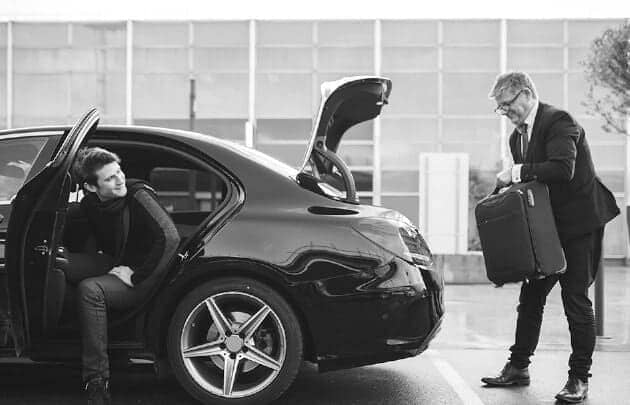 Austin-Bergstrom (AUS) Airport Transfer
Regardless of the city you are visiting, allow Sonic D Limousine's Austin limousine service to pick you up, alleviating some of the stress associated with traveling. With our private car service in Austin, you can rely on professional chauffeurs, comfortable and air-conditioned vehicles, and a pre-planned route to ensure a smooth journey. If you are arriving at Austin-Bergstrom International Airport (AUS), our comprehensive airport pickup service includes flight tracking, an hour's wait time to accommodate customs clearance, and a meet and greet at the arrivals area. Let your chauffeur handle your luggage, guide you to your vehicle, and drive you efficiently and safely to your destination in town. Experience the convenience and comfort of Sonic D Limousine's reliable transportation service in Austin.
Book Sonic D Limousine in Austin
It's easy to book Sonic D Limousine's services. Our offerings go beyond airport shuttles and include our chauffeur service in Austin, ready to take you around the city during your stay. Simply access our booking process through our website or by using our smartphone app, available for iOS and Android. Provide as much information as possible about your journey to ensure a smooth experience, including flight details for airport transfers or stops for hourly bookings. You will be presented with transparent prices for the different vehicle categories before submitting your details. These prices include all taxes and fees and are binding, allowing you to plan your budget accordingly. Once you've completed the booking process, you can relax and look forward to your airport transfer or chauffeur service in Austin. Experience the convenience and simplicity of booking with Sonic D Limousine.