Flat-rate pricing is all-inclusive.
Expect comprehensive pricing that covers all expenses such as taxes, tips, and tolls, which will be verified prior to making a reservation.
Efficient travel from the airport.
Enjoy effortless airport transportation with the benefit of one hour of free waiting time and flight monitoring.
Make your own schedule.
Experience travel according to your preferences, with the freedom to control your itinerary. You have the convenience of effortlessly canceling or modifying any ride as per your requirements.
I'M MORE THAN A CHAUFFEUR,
I'M YOUR SAFE SPACE
ON WHEELS.
Professional airport transfer in Scottsdale
Whether you're arriving at Scottsdale Airport or Phoenix Sky Harbor International, Sonic D Limousine is here to provide a seamless and comfortable transfer to your accommodation in the city. Whether you need an airport transfer or a luxury limousine service during your stay, our chauffeurs are ready to exceed your expectations. Say goodbye to the uncertainty of a regular taxi in Scottsdale and experience the sophistication of a Sonic D Limousine ride. By taking care of your transportation arrangements in advance, you can make the most of your time in Scottsdale, whether you're traveling for business or leisure. We understand the importance of punctuality for your business engagements, so trust our reliable Scottsdale car service to ensure you arrive on time and stress-free. With Sonic D Limousine, you're in the hands of the safest and most professional drivers in town.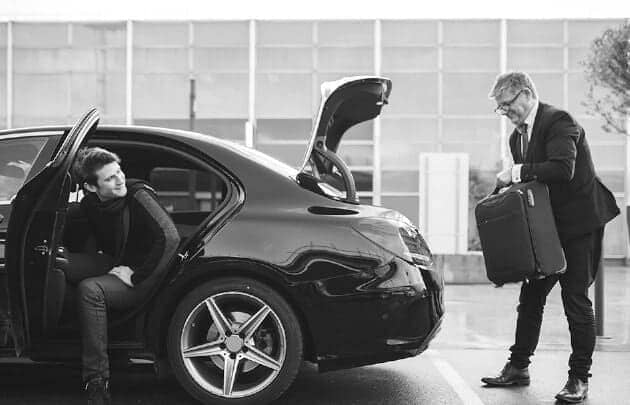 Your reliable airport shuttle in Arizona
By booking a Sonic D Limousine airport transfer, you can eliminate much of the stress that comes with airport travel. After a long-distance flight, the last thing you want to deal with is negotiating with local taxi companies or renting a vehicle at the airport. Instead, your professional chauffeur will be waiting for you in the Arrivals area, ready to assist you with your luggage and escort you to your luxurious vehicle. We closely monitor the progress of your flight and adjust our schedule for any unexpected delays, ensuring that you have a seamless and hassle-free experience. This same level of reliability and professionalism extends to our day-to-day limousine service in Scottsdale, providing you with a dependable transportation option throughout your trip. With Sonic D Limousine, you can trust in our commitment to excellence and enjoy a truly memorable travel experience.
Trusted day-to-day transport in Scottsdale
Booking a stylish chauffeur service with Sonic D Limousine in Scottsdale has never been easier, and we are dedicated to customizing your ride to perfectly suit your specific needs. While our primary service is seamless A-to-B transfers, we also offer an hourly service that provides you with added flexibility. With this option, you can have a chauffeur at your disposal for a set period, even if the exact destinations have not yet been determined. If you're traveling with a larger group, our Business Van service is the perfect choice, ensuring that you and your family, friends, or colleagues arrive at your destination together in comfort and style. Our user-friendly website and intuitive app for iOS and Android allow you to effortlessly book your next ride, whether you're already seated in the backseat of your current one or planning. Experience the sophistication and convenience of Sonic D Limousine for your next journey in Scottsdale.