Flat-rate pricing is all-inclusive.
Expect comprehensive pricing that covers all expenses such as taxes, tips, and tolls, which will be verified prior to making a reservation.
Efficient travel from the airport.
Enjoy effortless airport transportation with the benefit of one hour of free waiting time and flight monitoring.
Make your own schedule.
Experience travel according to your preferences, with the freedom to control your itinerary. You have the convenience of effortlessly canceling or modifying any ride as per your requirements.
I'M MORE THAN A CHAUFFEUR,
I'M YOUR SAFE SPACE
ON WHEELS.
The trusted ground transportation in Chicago
Business travelers from all over the globe trust Sonic D Limousine for their local transportation needs in the vibrant city of Chicago. Our professional chauffeurs are dedicated to ensuring you reach all your important business appointments on time and in style. Chicago boasts thriving industries such as printing and publishing, finance, insurance, and food processing, making it a hub for business activity. The city also hosts numerous major business events throughout the year, including expos like Exposure Magazine's Brand Summit, Chicago Northwest Hospitality Expo, and Digital Summit Chicago. Whether you're presenting at these prestigious gatherings or have important business engagements in the city, punctuality is crucial during your stay. If you're a business owner in Chicago, consider partnering with Sonic D Limousine and our team of experienced key account managers. We provide personalized services tailored to your specific needs, empowering you to elevate your business to new heights in one of the world's foremost centers of commerce and capitalism. Let us be your reliable partner in navigating the bustling business landscape of Chicago.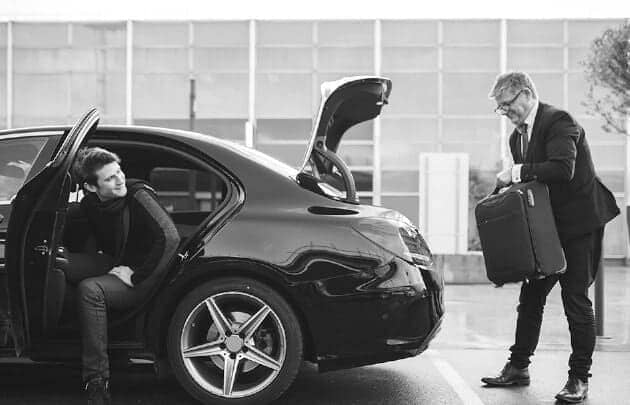 The friendliest chauffeurs for your ground transportation in Chicago
Chicago is renowned as one of the top tourist destinations in the United States, a fact well-known to travel agencies. As a travel agency, you can enhance your clients' experience by partnering with Sonic D Limousine and offering them a seamless solution for all their ground transportation needs in advance of their trip. By taking care of their transportation worries, your clients can fully immerse themselves in all the exciting attractions that Chicago has to offer. From iconic landmarks like Millennium Park to the vibrant Navy Pier, the city is brimming with must-visit tourist spots. However, spending too much time organizing transportation can eat into valuable sightseeing time. With Sonic D Limousine's premium chauffeur services, you can easily book a reliable ride by the hour, ensuring a smooth and efficient experience for all your clients' sightseeing adventures. Whether they need transportation for an hour or the entire day, our chauffeurs will provide the flexibility to be spontaneous and explore both popular and lesser-known attractions. They can visit fascinating places like the Oz Museum or admire the captivating architecture of the Tiffany Dome. And when it's time to satisfy their appetite, they can indulge in a delightful culinary experience at acclaimed restaurants like RPM Italian. With Sonic D Limousine as your trusted partner, your clients will enjoy a memorable and hassle-free journey through the vibrant city of Chicago.
O'Hare International Airport (ORD) ground transportation to Chicago
There are two primary airports serving the Chicago area: O'Hare International Airport (ORD), situated 22.5 kilometers northwest of the city's bustling business district, and Midway International Airport (MDW), located approximately 20 kilometers southwest. Whether you arrive at ORD or MDW, Sonic D Limousine is ready to provide you with a dedicated personal chauffeur to ensure a seamless transfer from the airport to your hotel. With our user-friendly booking process, you can easily reserve a one-way airport transfer or opt for an hourly chauffeur service, allowing you to make stops for a meal or shopping along the way to the city. Sonic D Limousine offers affordable and convenient options for your ground transportation needs, ensuring a stress-free and enjoyable experience throughout your journey. Don't wait any longer – make your reservation today and experience the luxury of Sonic D Limousine's Chicago airport transportation services.