Flat-rate pricing is all-inclusive.
Expect comprehensive pricing that covers all expenses such as taxes, tips, and tolls, which will be verified prior to making a reservation.
Efficient travel from the airport.
Enjoy effortless airport transportation with the benefit of one hour of free waiting time and flight monitoring.
Make your own schedule.
Experience travel according to your preferences, with the freedom to control your itinerary. You have the convenience of effortlessly canceling or modifying any ride as per your requirements.
I'M MORE THAN A CHAUFFEUR,
I'M YOUR SAFE SPACE
ON WHEELS.
Ground transportation in Miami is trusted by business travelers
Miami, a bustling city known for its major cargo ports, attracts numerous business travelers in various sectors, including trade, film and television, tourism, and finance. The city hosts a multitude of significant conventions and events, such as the Asia America Trade Show and the South Florida Business Conference & Expo. Ensuring a successful work trip often hinges on having reliable ground transportation. When relying on random taxis, the uncertainty of the experience can be a concern. To avoid communication issues or getting lost in unfamiliar areas, choose Sonic D Limousine, the trusted alternative to taxis in Miami. If you're a business owner or operator in Miami, consider partnering with Sonic D Limousine to elevate your transportation needs. Our team of experienced and knowledgeable professionals is dedicated to providing you with a personalized and exceptional experience, taking your business to the next level.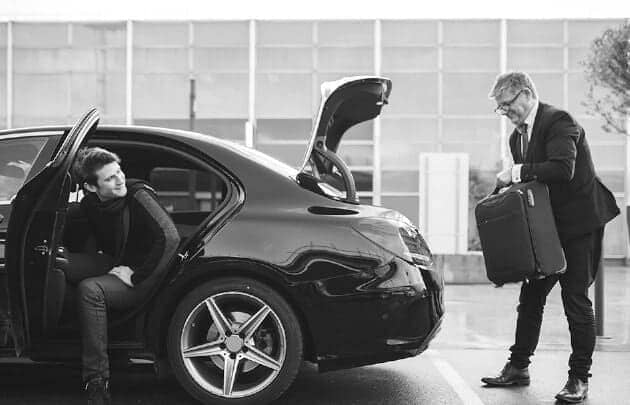 The convenient ground transportation in Miami for your sightseeing excursion
Miami is a top destination for travelers, and as a travel agency, you understand the importance of offering top-notch services to your clients. Sonic D Limousine is here to help you provide a memorable experience to your clients with reliable and comfortable ground transportation services. With our hourly booking options, your clients can have a dedicated chauffeur for as many days as they need, providing them with the flexibility to explore the city at their own pace. From visiting iconic landmarks like Vizcaya Museum & Gardens to shopping at Bayside Marketplace, our chauffeurs will be there to assist them every step of the way. And when hunger strikes, your clients can indulge in the delicious cuisine at highly-rated restaurants like KYU and Zuma Miami. If they need a break from the city's hustle and bustle, our chauffeurs can take them to Greynold's Park for a relaxing afternoon. Partnering with Sonic D Limousine gives you a competitive edge in the market and ensures that your clients have an unforgettable Miami experience.
The punctual Miami Airport (MIA) ground transportation for your transfer
Your airport transfer in Miami can be a breeze with Sonic D Limousine. Don't worry about waiting for a shuttle or hailing a taxi when you can have a chauffeur waiting to greet you. We specialize in airport transfers and have helped countless travelers get to and from over 600 airports worldwide. With Sonic D Limousine, you can expect punctuality and preparedness. Our expert chauffeurs will be there on time, with directions in hand, ready to whisk you away to your hotel. You can sit back and relax, leaving the driving to us. We'll even monitor your flight status, so if there's a delay, we'll adjust accordingly. Upon arrival, you'll have a full hour to meet your chauffeur and start your journey in comfort. Book your Miami International Airport ground transportation with Sonic D Limousine today and enjoy a stress-free welcome to Florida.