A trip to the bustling city of New York can be an exhilarating experience, but navigating traffic and getting to and from the airports can quickly become stressful. That's where a reliable car service comes in handy. Choosing the right NYC airport car service is crucial to ensure a smooth and hassle-free journey. Join us as we curate a guide to help you find the best car service for your needs.
Criteria for Evaluating NYC Airport Car Services
When it comes to evaluating airport car services, there are several important factors to consider:
Discover the Ultimate NYC Airport Car Service Experience
Stay up-to-date with insider tips and exclusive offers – Subscribe now!
Punctuality is key when it comes to airport transfers. Arriving on time for your flight or being promptly picked up upon arrival is essential. The best car services prioritize timeliness and understand the importance of getting you to your destination without any unnecessary delays.
Your safety should never be compromised when choosing a car service. Look for companies that employ licensed and insured drivers, have a fleet of well-maintained vehicles, and strictly adhere to safety regulations. A trustworthy car service should prioritize the well-being of its passengers.
While quality should never be compromised, affordability is still an important consideration. Look for a car service that offers competitive pricing without sacrificing the quality of service. A good car service will provide transparent pricing, with no hidden fees or surprises.
Whether you're traveling solo or with a group, a car service with a diverse range of vehicles is crucial. Look for a car service that offers sedans, SUVs, vans, and even luxury options to meet your specific needs. Having a variety of options ensures you can choose the vehicle that suits your party size and comfort preferences.
When it comes to any service, good customer service is vital. A friendly, professional, and prompt response to your questions and concerns can make all the difference. Look for a car service that values excellent customer service and is readily available to assist you throughout your journey.
Convenience is the cherry on top of a well-rounded car service experience. Look for companies that offer an easy and hassle-free booking process, with options to book online, through a mobile app, or via phone call. Additionally, 24/7 availability ensures you can rely on the car service regardless of your flight's arrival or departure time. Extra amenities like Wi-Fi connectivity or assistance with luggage are also a plus.
Research and Recommendations
We have done the legwork for you and narrowed down the choices to present a curated list of some of the top NYC airport car services:
SmoothRide Car Service is known for its impeccable punctuality and professional drivers. With their fleet of well-maintained vehicles, they prioritize passenger safety and comfort. They offer competitive and transparent pricing, ensuring affordability for all travelers. Their online booking process is quick and easy, providing you with a stress-free experience from start to finish.
Carefree Airport Transfers
Carefree Airport Transfers is dedicated to providing exceptional customer service. Their friendly and knowledgeable drivers go the extra mile to make your journey enjoyable. With a diverse fleet of vehicles, they accommodate solo travelers and larger groups with ease. Carefree Airport Transfers offers exclusive discounts for frequent travelers and an array of additional services, including Wi-Fi connectivity and luxury upgrades.
Airport Elite Transportation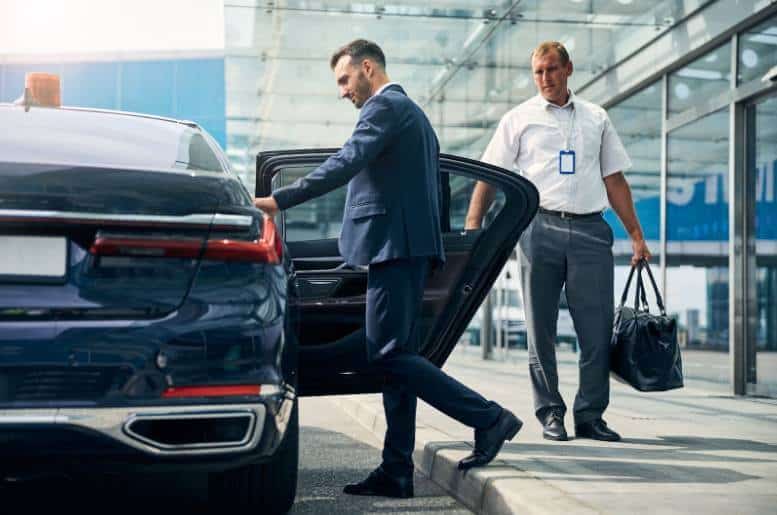 Airport Elite Transportation promises a luxurious experience. Their fleet of high-end vehicles ensures you travel in style. Safety is their top priority, with fully licensed and insured drivers. Airport Elite Transportation offers 24/7 availability, catering to early morning or late-night flights, and their customer service is outstanding. Their easy booking process ensures a seamless experience from the moment you land.
User Reviews and Testimonials
But don't just take our word for it. Here are some testimonials from satisfied customers:
"SmoothRide Car Service exceeded my expectations. The driver was prompt, courteous, and the vehicle was immaculate. I would highly recommend them for anyone in need of a reliable airport transfer."
"Carefree Airport Transfers made my trip stress-free. The driver was friendly and provided some great recommendations for my stay in New York. The extra touches like Wi-Fi connectivity and a comfortable ride made all the difference."
Booking Process and Additional Services
Booking your preferred car service is a breeze. Simply visit their website or download their mobile app to make a reservation in minutes. For those who prefer personal assistance, a quick phone call will get you sorted. Additionally, take advantage of the exclusive offers, discounts, and loyalty programs offered by the car services, ensuring you get the most value from your booking. If you require any additional services such as luggage assistance or luxury upgrades, make sure to inform the car service during the booking process to have a personalized experience.
Choosing the best NYC airport car service is essential to ensure a stress-free and enjoyable journey. By evaluating factors such as punctuality, safety, affordability, fleet variety, customer service, and convenience, you can make an informed decision. Based on our research and recommendations, companies like SmoothRide Car Service, Carefree Airport Transfers, and Airport Elite Transportation offer exceptional services and have garnered praise from satisfied travelers. Book your preferred car service today and experience a smooth sailing journey to or from the airports in the magnificent city of New York.