Jump into the world of executive limousine services specifically tailored for corporate travel. Discover why our high-end, reliable limousine service is worth considering for your business travel needs.
What Makes Our Corporate Travel Service Stand Out?
Our corporate travel service, with its heavy emphasis on quality and reliability, is designed to cater to the specific needs of the discerning business traveler. We offer a fleet of luxury vehicles, ranging from executive sedans to spacious limousines, ensuring we have the right vehicle for every corporate travel need.
Key Factors to Consider When Choosing a Car Service
Before jumping into the deep sea of car service options, it's important to understand what key factors to consider during your selection process. By considering these factors, you can ensure that you make the best choice for your individual needs and preferences.
Stay In the Driver's Seat – Get the Latest Updates and Exclusive Offers!
Why Choose a Limousine for Your Business Travel?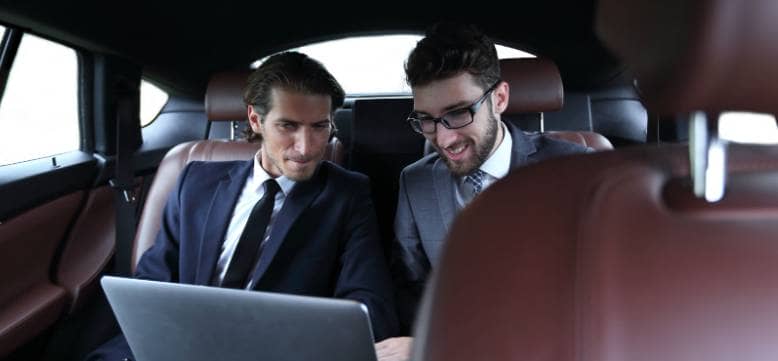 Choosing a limousine for your business travel extends beyond just the ride; it's about offering an experience that combines comfort, professionalism, and luxury. Our limousines and sedans are equipped with state-of-the-art technology and amenities, ensuring a smooth ride to your destination.
The Executive Experience: Beyond Just Transportation
Our corporate limo services are about more than just getting you from one city to another. They're about providing a seamless, luxurious travel experience that allows you to arrive at your meeting, airport, or conference with ease and in style.
The Worldwide Reach of Our Limousine Service
With our corporate limousine services, you're not just restricted to NY or New Jersey. We offer transportation services nationwide and across major cities worldwide, ensuring wherever your business takes you, we're there to fulfill your corporate travel needs.
Making the Ride Smooth: Our Ground Transportation Promise
Our promise is simple: offer reliable ground transportation every time you reserve a ride with us. From the moment you step into one of our vehicles, our priority is to provide you with a safe and secure ride, ensuring you arrive on time at your destination.
Reserving Your Corporate Limousine: A Walkthrough
Making a reservation with us is a breeze. Simply give us a call or click on our website to book your ride. Once you've made your booking, you'll receive a confirmation email detailing your travel arrangements.
Attention to Detail: What Sets Our Drivers Apart?
Our drivers are selected not only for their driving skills but also for their attention to detail and professionalism. They are trained to provide the highest level of customer service, ensuring your ride exceeds expectations every time.
Why You Can Depend on Us For All Your Corporate Travel Needs
We understand the crucial role that punctuality plays in corporate travel. That's why we promise to get you to your appointment or downtown meeting safely and on time. Our reputation for reliability is what sets us apart from other corporate transportation providers.
How We Exceed Expectations in Corporate Limousine Services
At our company, exceeding customer expectations is our goal. Whether it's handling corporate travel arrangements or providing a full-service travel management solution, we go above and beyond to cater to our corporate travelers' needs.
Contact Us Today: Let's Get You on the Road
Ready to elevate your business travel experience? Call us at 5466 or send us an email to reserve your executive limousine today.