Flat-rate pricing is all-inclusive.
Expect comprehensive pricing that covers all expenses such as taxes, tips, and tolls, which will be verified prior to making a reservation.
Efficient travel from the airport.
Enjoy effortless airport transportation with the benefit of one hour of free waiting time and flight monitoring.
Make your own schedule.
Experience travel according to your preferences, with the freedom to control your itinerary. You have the convenience of effortlessly canceling or modifying any ride as per your requirements.
I'M MORE THAN A CHAUFFEUR,
I'M YOUR SAFE SPACE
ON WHEELS.
The quality of ground transportation in San Francisco
Sonic D Limousine offers an affordable and professional alternative to taxis in San Francisco, making it the perfect choice for your next business trip. As one of the most vibrant and bustling areas in California, San Francisco attracts numerous business travelers who arrive at San Francisco International Airport (SFO) daily. Whether you're attending the Annual Western HUD Lender's Conference or the San Francisco Small Business Expo, punctuality and a polished appearance are key. Arriving in a stylish Sonic D Limousine vehicle will make a lasting impression on your colleagues and clients. If you frequently travel for business in San Francisco, consider partnering with Sonic D Limousine. We can provide regular chauffeur services tailored to your needs, ensuring a seamless experience for you and your guests. Located in the heart of Silicon Valley, working with Sonic D Limousine can give your business the competitive edge it needs to thrive. Trust Sonic D Limousine for professional transportation services that elevate your business and leave a lasting impression.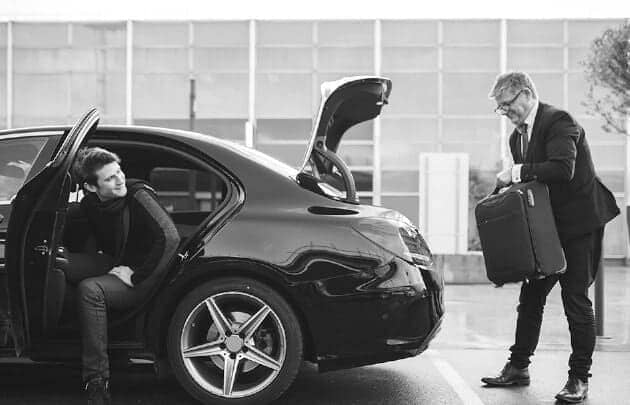 The ideal ground transportation in San Francisco for your next tour
For travel agencies offering services for (or based in) San Francisco, partnering with Sonic D Limousine is a great way to ensure your clients are provided with the smoothest possible experience for their trip. By taking care of the day-to-day logistics for your clients, you allow them to focus on the more important aspects of their journey. Whether they are first-time visitors to the Bay Area or frequent travelers, you want to ensure transportation is not a hassle during their trip. San Francisco offers a plethora of attractions, and a Sonic D Limousine chauffeur can assist in getting your clients to their desired destinations. They can visit the notorious Alcatraz Island, savor fresh seafood at Fisherman's Wharf, explore the city's great museums, or marvel at the colorful mosaic tiles on the 16th Avenue Staircase. Another must-visit spot is the Wave Organ, an art installation that creates a unique and calming soundscape using the natural movements of the bay. After a day of sightseeing, your clients can indulge in fine dining at Lazy Bear, a highly acclaimed restaurant offering a communal dining experience. Trust Sonic D Limousine to provide exceptional transportation services, allowing your clients to make the most of their San Francisco experience.
The San Francisco International Airport (SFO) ground transportation you need
How are you going to get from the airport to your hotel? This is a crucial question that many travelers tend to overlook until they arrive at their destination. But with Sonic D Limousine, you can eliminate the stress and uncertainty of finding transportation. Our affordable airport transfer service in San Francisco is designed to provide you with a seamless and hassle-free experience. We track your flight in real-time, ensuring that our punctual chauffeur is ready and waiting for you, even if there are any delays. We also offer a generous 60-minute grace period, allowing you ample time to gather your belongings and make your way to the designated meeting point. Rest assured that our professional chauffeurs will treat you with the utmost respect and prioritize your comfort throughout the journey. And when it's time to depart from San Francisco International Airport (SFO), you can rely on us to get you there in a timely manner. Don't leave your ground transportation to chance. Book your reliable and comfortable ride with Sonic D Limousine for a stress-free travel experience.